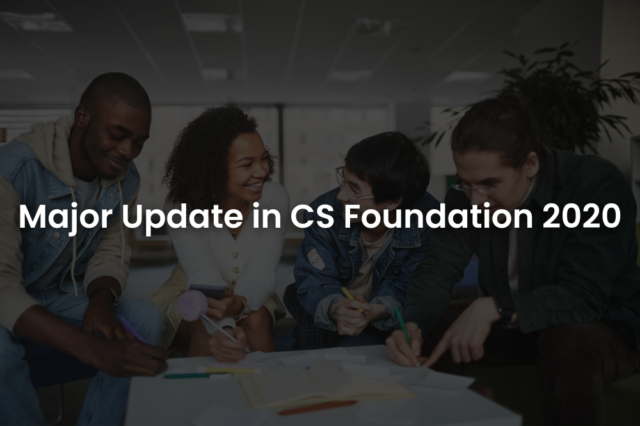 Major Update In CS Foundation 2020 || ICSI NOTICE
The Institute Of Company Secretaries Of India (ICSI) has announced one of the major updates in the CS Foundation Syllabus. CS Foundation will no longer be the name of the 1st level of the CS program. It is now CSEET (Company Secretary Executive Entrance Test). Till now, Accounting, Statistics were the subjects. Good news to those students who used to hate doing stats & accounting problems.
Below, have listed the following subjects of CSEET, Registration Fees & ICSI notice :-
NEW SYLLABUS OF CSEET 2020
CSEET is computer based examination. Exam duration will be of 135 minutes (120 minutes for MCQs and 15 minutes for viva – voce). No negative marking like before.
Paper 1: Business Communication
Paper 2: Legal Aptitude & Logical Reasoning
Paper 3: Economic and Business Environment
Paper 4: Current Affairs, Presentation and Communication Skills